Cardboy is always a favorite of mine, although I don't have any at this point, I want to start getting a bunch.  I really love the design of them.  There's a few other paper/plastic combination toys out there like cardboy, but somehow this idea stands out.  As you can see from the latest info I got from my friend at Urban Retro - 
First, Cardboy Cartridges!
And a new CardBoy Calendar that you can download, print and display on your desk!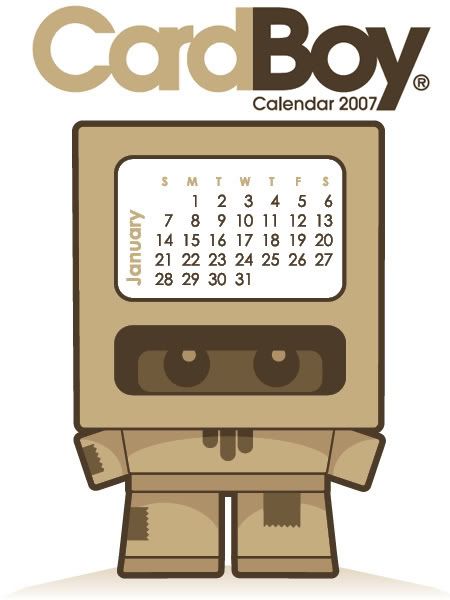 Again, Thanks to Tahir at
Urban Retro Lifestyle
for bringing this to my attention!